---
VRH B / LITTER B
DEALER & KATY
otec / sire : Nahrof Dealer Takes All "DEALER"
International Show Champion C.I.E.
German Champion Club & VDH
Polish Champion
German Junior Champion Club & VDH
Saarlandsieger 2013
Jugendsieger Stuttgart 2011
Landesjugendsieger Bayern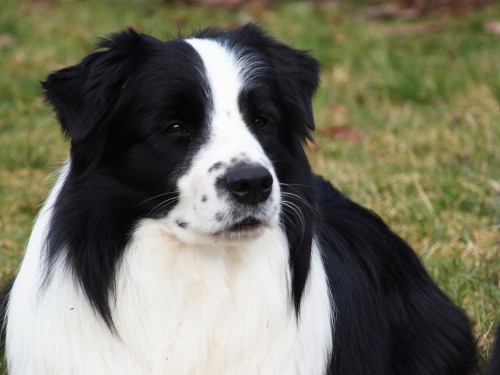 * 19. 12. 2010
(černobílý / black-white)
(HD A2, ED 0/0, CEA/PRA/KAT free 02/2012, Gonioscopy normal, CEA DNA tested normal, CL DNA tested clear, TNS DNA clear by parentage, MDR 1 Genotyp (+/+) clear, Full dentition scissor, 52 cm)
Dealer je nádherný mladý pejsek, kterého sleduji již od štěněcího věku, přesněji řečeno od jeho příletu do Německa, kam byl importován z věhlasné Australské chovatelské stanice Nahrof. Živě jsem měla možnost Dealera poprvé shlédnout na loňské Světové výstavě psů v Salzburgu, kde jsem se přesvědčila o tom, že je jedním z mála pejsků, o kterých skutečně stojí za to přemýšlet. Jsem nesmírně potěšena, že mohu Dealera zahrnout do svých chovatelských plánů a převelice děkuji Margarete Motyl, která mi vyšla vstříc a ke krytí naší Katynky Dealerem svolila.
Dealer is a beautiful young boy, who I watch from his puppy age, more precisely from his arrival in Germany, where he was imported from renowned Australian kennel Nahrof. The first opportunity to see Dealer live I had at last year´s World Dog Show in Salzburg, where I convinced myself, that he´s one of a few dogs, which are really worth to thinking about. I´m extremely delighted to be able include Dealer into my breeding plans and exceedingly thankful to Margarete Motyl, who consent with mating my Katy with her beloved Dealer.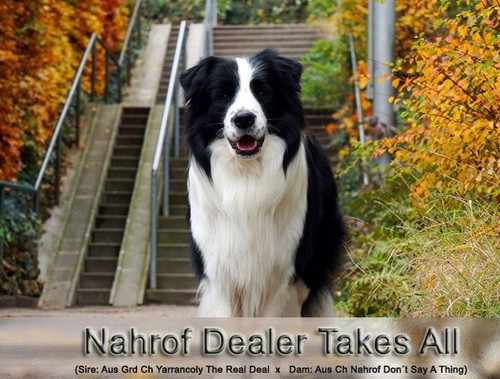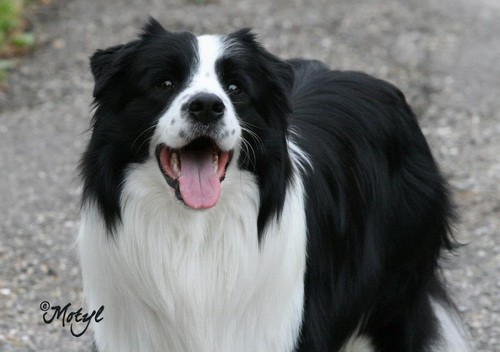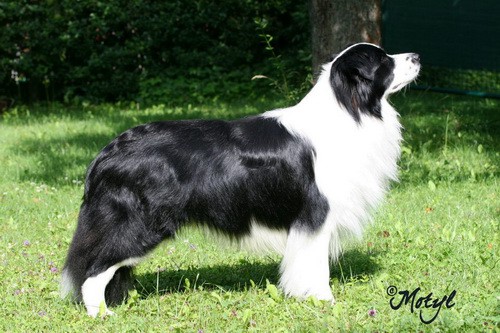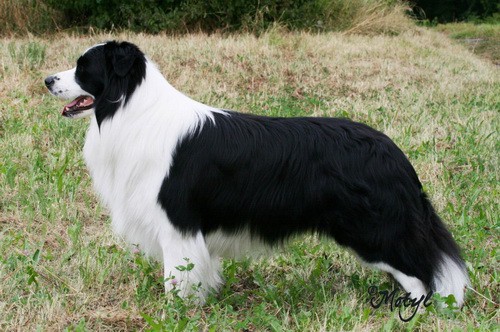 x
matka / dam : Naughty But Nice Gasko Prim "KATY"
Club Champion BCCCZ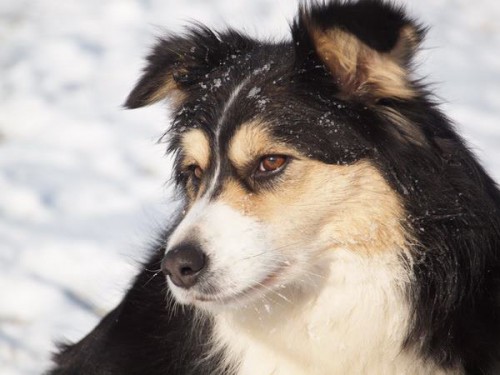 Všechna štěňátka z tohoto spojení budou CEA, CL, MDR1 normal po rodičích.
All puppies from this litter will be CEA, CL, MDR1 normal by parentage.